The holiday season has come, and that means that you've probably gotten some kind of cool new gear. Now that you've unwrapped your new tech, it's time to use it! So we put together a list of the best apps and games to get the most out of your new smartphone, console, or tablet.
Did you know!? BT offers in-home assistance to set-up devices and to optimize your wifi connectivity.  Take advantage of our seasoned Tech Pros and get your gear set up right!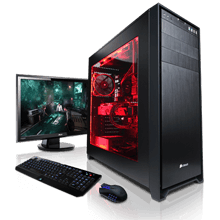 PC
PLAYERUNKNOWN'S BATTLEGROUNDS (PUBG)
Xbox One
PS4
Nintendo Switch
SUPER MARIO ODYSSEY…. cause duh!
THE LEGEND OF ZELDA: BREATH OF THE WILD
Mobile (iPhone, Andriod, Tablets)
The items posted on this blog contain external links and descriptions of information created and maintained by other public organizations.  These links and descriptions are provided for our customer's convenience only. Burlington Telecom does not endorse individual vendors, products or services.  Therefore, any reference herein to any vendor, product or services by trade name, trademark, or manufacturer or otherwise does not constitute or imply the endorsement, recommendation or approval of Burlington Telecom. Burlington Telecom does not control or guarantee the accuracy, relevance, or performance of these items.