When most people think of Vermont, they think of maple syrup, skiing, Ben & Jerry's, flannel and extremely cold weather. It is a little-known fact that more Vermonters have jobs in tech occupations and in tech industries than in any other business sector in Vermont. Tech has always been labeled a man's world, but amazing women are power-housing through these stereotypes and paving the road for future generations. Here is a small sample of Vermont women that are killing it in the Tech Industry and inspiring women and girls everywhere to pursue their dreams.
Maureen McElaney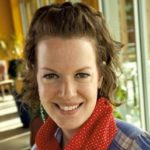 You would think that working as a Developer Advocate at IBM on the Cloud Data Services team would take up most of your time, right? Well, this woman can't be stopped. In fact, in 2013 she founded Girl Develop IT, a non-profit organization that aims to teach women how to code and immerses them into web and software development. On top of that, she is a BTV Ignite Fellow which is an organization that strives to leverage the power of Burlington's tech ecosystem.
Jill Jemison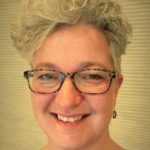 The Vermont College of Medicine has a reputation of being one of the most harmonious and organized department at the University of Vermont. Now I know why. There isn't a glitch or challenge this woman can't lead her team through. Jill is Director of Technology Services for Health Science at UVM and faculty chair of the Association of American Medical College's Group on Information Resources Leadership Institute for IT leaders in academic medicine. Say that 5 times fast. She also serves as Tech Lead for the Burlington chapter of US Ignite and in a past life, was the first online editor for the Burlington Free Press.
Julie Lerman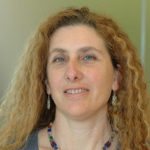 Microsoft. Ever heard of it? Well, Lerman is one of 150 Microsoft Regional Directors and has been recognized as a Microsoft MVP since 2003 for technical expertise and community involvement. And here's why: she mentors software teams, presents at software conferences around the world, is extremely active in TechJam and HackVT, founded Vermont.NET, co-founded Vermont Code Camp, is a BTV Ignite Executive Fellow and was a founding board member of the Vermont Technical Alliance. We can't get enough of this tireless warrior!
Beth Anderson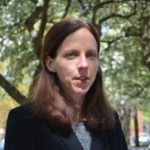 Beth Anderson has seen it all! From the NYC financial district, to the BTV lakeside, this woman has been pioneering the tech industry right down to her position as the first-ever Chief Innovation Officer to the Innovation & Technology Department of the City of Burlington. She continues to show her dedication to the community through her dedication on the Board of Directors at BTV Ignite and as a volunteer with Girls on the Run, which strives to empower girls by allowing them to gain confidence and realize their potential while developing healthy habits.
Lea Ann Smith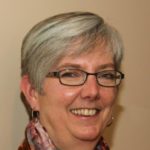 I'd love to be this teacher's pet! After 10 years in the semiconductor industry as a process development engineer and a technical sales representative, Smith decided to dedicate herself to education. She is currently a calculus and computer application development instructor, and the program leader for the Essex STEM Academy where students can explore their passion in the areas of science, technology, engineering and mathematics. Smith is also on the Board of Directors at BTV Ignite and her hope is that by educating, she will be able to nurture interests in programming and coding to grow the tech community in Vermont.
Ann DeMarle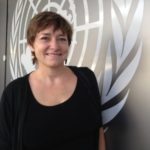 From gaming design Guru, to cultural and environmental activist, Ann DeMarle the Director of Emergent Media at Champlain College is a force to be reckoned with in the tech world. Before entering academia, she worked for companies such as: AT&T, Lockheed Martin, General Dynamics, Kodak, Lotus, and IBM, and in 2002 she was the founding director of the Governor's Institute of Vermont in Information Technology which allows outstanding high school students to participate in advanced educational summer programs on college campuses.
Mary Anne Sjoblom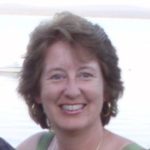 With over 20 years of experience as a software engineer for IBM, Sjoblom currently works as a programmer analyst at the University of Vermont Medical Center and serves on the board of Vermont Works for Women. She is also a member of the STEM Equity Pipeline's Vermont State Leadership Team which is focused on increasing the participation of women and girls in the STEM-related programs of study at the high school and community college level.
Kerry Swift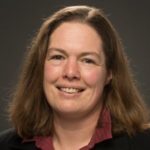 If I ever want to bring my innovations to market, I know who to contact. As a Technology Licensing Officer at UVM, Kerry Swift has tirelessly guided multiple UVM technologies to commercialization and advocates for Vermont's tech communities by connecting them with UVM's resources, as well as promoting them beyond Vermont's borders. Swift helped to found the Vermont Bioscience Alliance and was a member of the AUTM Women in Tech Committee until 2015. Currently she sits on the UVM Entrepreneurship Forum and serves as a BTV Ignite Executive Fellow.
Laura Chadwick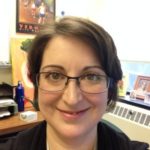 With 19 years at IBM under her belt, Chadwick currently works at GlobalFoundries and is an active board member at Vermont Works for Women. She has taught numerous Lego Mindstorm classes at multiple Rosie's Girls sites and Woman Can Do conferences, which aim at empowering girls entering 6,7 and 8th grade and 9-12th respectively, to develop grit and introduce them to STEM related trades.
Marguerite Dibble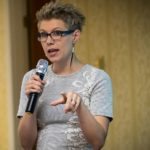 No list of Vermont women in Tech would be complete without Marguerite Dibble. During her junior year in college, Marguerite founded GameTheory while studying game development and was incorporated using funds won in an elevator pitch competition at Champlain College. Game Theory strives to bring games outside of the entertainment space and into other industries to drive change and meet goals using the power of fun and engagement. She delivered a TedX Talk in 2014 has given many talks and keynotes nationally and internationally on the power of games and the change they can inspire.
Written by: Ginevra Marengo – Millennial, UVM Senior & BT Intern